Katie Gibbs and Minnie Ryan knew how to party!  Party girl is not exactly the image people have of Mrs. Gibbs.   "Hospitality and Mirth" from the Galena Daily Gazette in 1883 talks about a party the sisters gave at their father's mansion for international students they had met while at Manhattanville.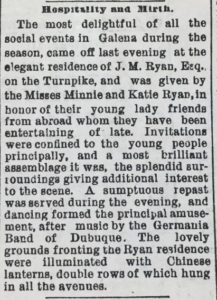 Many years after Mrs. Gibbs's death, a reporter wrote that no one ever called her Katie. Obviously, that is not true.
Imagine the grounds with Chinese lanterns in double rows in all the paths. Below is the James M. Ryan, Jr., mansion built in 1876.
Manhattanville, their boarding school in New York, had an international component.  One of their classmates became the Marquise de Merinville although her maiden name Mary Caldwell indicates she is probably American.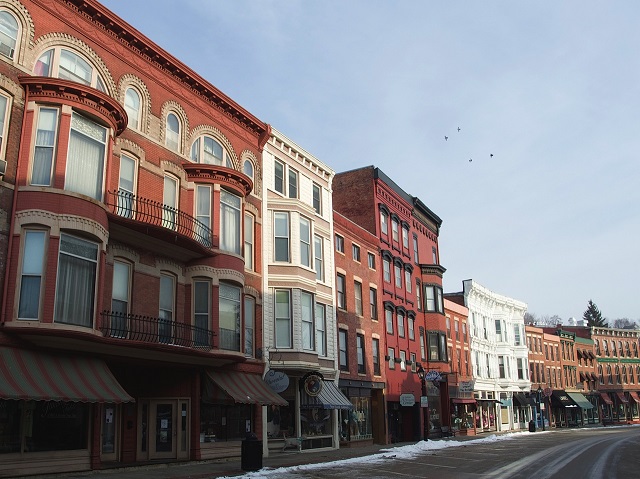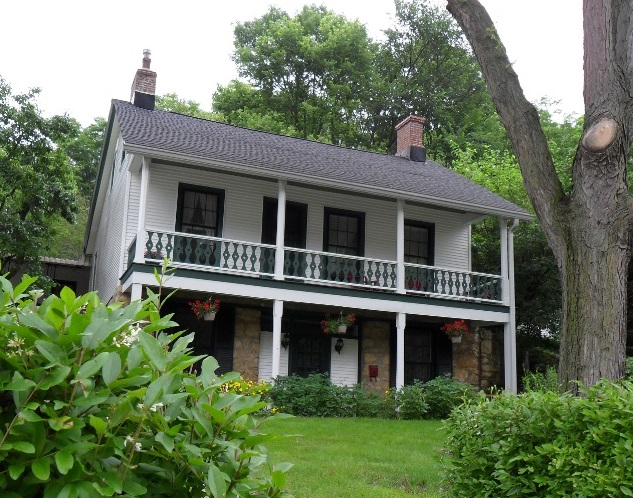 The Ryan brothers were important figures.  They not only outfitted Ryan's Guards in the Civil War, they also sold their property at  Sinsinawa Mound in Wisconsin to Dominican teaching nuns.  The Order still ministers there today. 
The sisters gave the Ryan brothers a fenced burial plot for the family on the extensive grounds.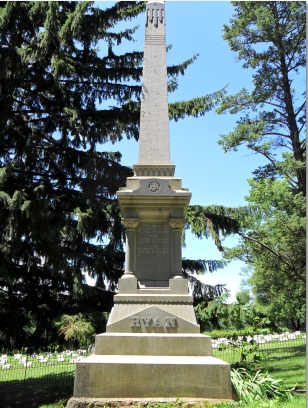 While there are many Ryans here, Katharine Ryan Gibbs, husband William Gibbs, son William Howard Gibbs, and her sister Mary M. Ryan are buried in New York.
William Ryan built two mansions in Dubuque, Iowa, when the brothers decided to run separate businesses in neighboring states.  The mansion on the right was built for his first wife.  When she died, he built the mansion on the left for his new wife and family while the children of the first family lived next door.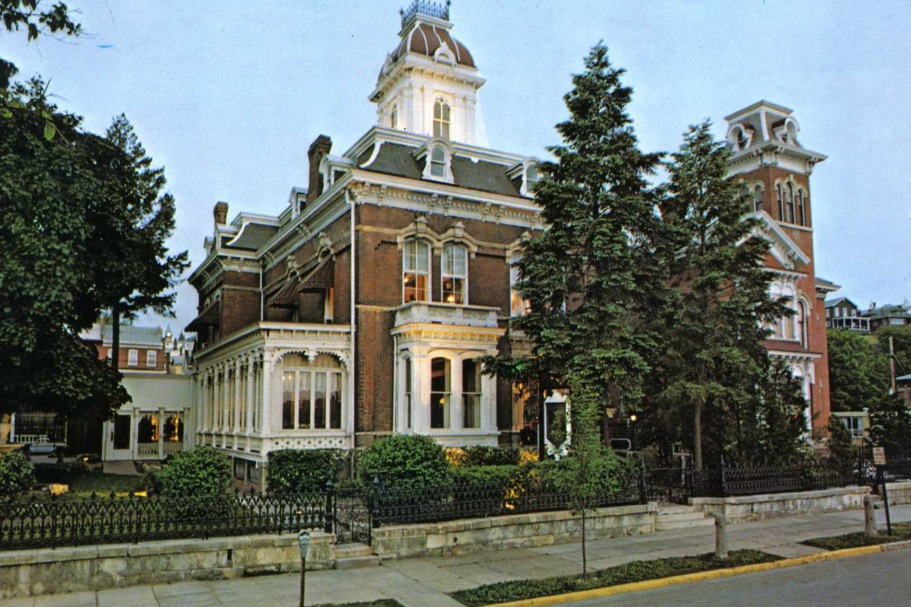 William "Hog" Ryan's mansions in Dubuque, Iowa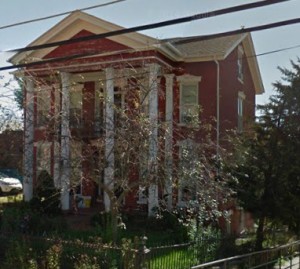 William Ryan's House in Galena, Illinois, 21st century